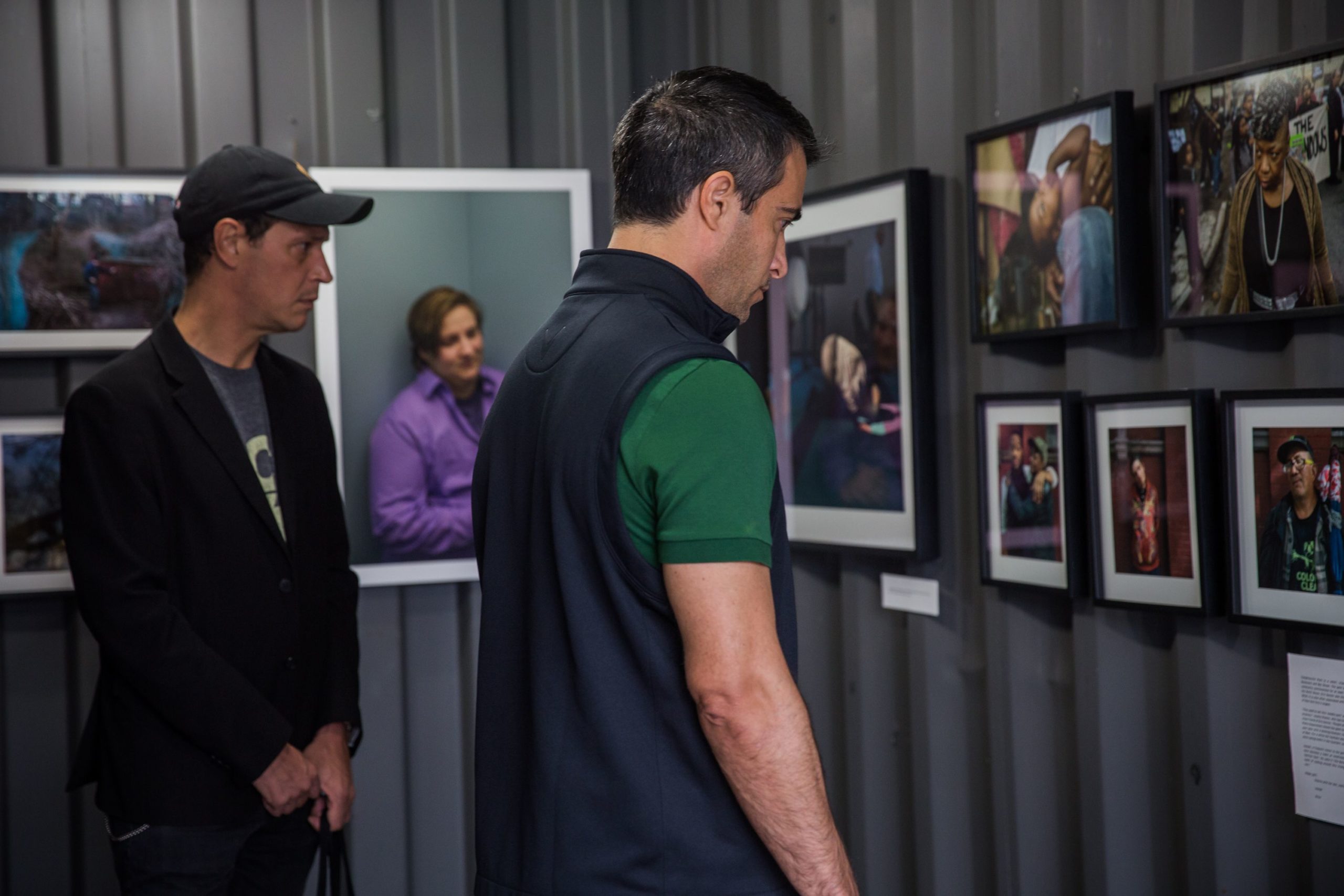 It is a part of New York City that is seldom seen, but the North Shore of Staten Island is a microcosm of contemporary life in the United States. In this age of isolationism, it is also a borderland – a place where the culture wars of our decade play out in the everyday lives of residents.
My interest in the North Shore began four years ago after Eric Garner was killed in an apparent chokehold during his arrest near the corner of Victory Boulevard in Tompkinsville. In the year after his death, I photographed the family and friends of Eric Garner here as they continued to march for justice and mourn his death.
In subsequent years, through a grant from the Design Trust for Public Space, Staten Island Arts and the Alice Austen House Museum, I chronicled stories from the community in transition. The North Shore of Staten Island is about to be transformed by $1.6 billion in public and private-sector investment. Cutting through the heart of Staten Island, Victory Boulevard acts as a central thread to these stories.
Artist Bios
Gareth Smit is a documentary photographer working in issues related to migration, race, identity, and violence. Gareth Smit es un fotógrafo documental. Su trabajo trata temas de migración, raza, identidad y violencia.
Organizations
The Design Trust for Public Space is a nonprofit organization dedicated to the future of public space in New York City.

A vibrant cultural center, the Alice Austen House keeps the bold spirit of the early American photographer alive by presenting changing exhibitions of Austen's pioneering historic photographs and of contemporary photography, providing education programs for students, offering a range of cultural programs for the public.

Staten Island Arts cultivates a sustainable and diverse cultural community for the people of Staten Island by making the arts accessible to every member of the community, supporting and building recognition for artistic achievement, and by providing artists, organizations, and arts educators the technical, financial and social resources to encourage cultural production.