The GroundTruth Project
The GroundTruth Project is an independent, nonprofit media organization supporting a new generation of journalists to tell the most important stories of their generation. GroundTruth fellowships center on issues of social justice that matter for an increasingly interconnected world, including human rights, freedom of expression, emerging democracies, the environment, religious affairs and global health. "A Climate for Conflict" is part of GroundTruth's immersive series "Living Proof: The Human Toll of Climate Change" that explores how the price of global warming is rising in unexpected, human ways. In the past year, GroundTruth has been recognized with a National Edward R. Murrow Award, an Alfred I. DuPont-Colombia University Award and an Overseas Press Club Award.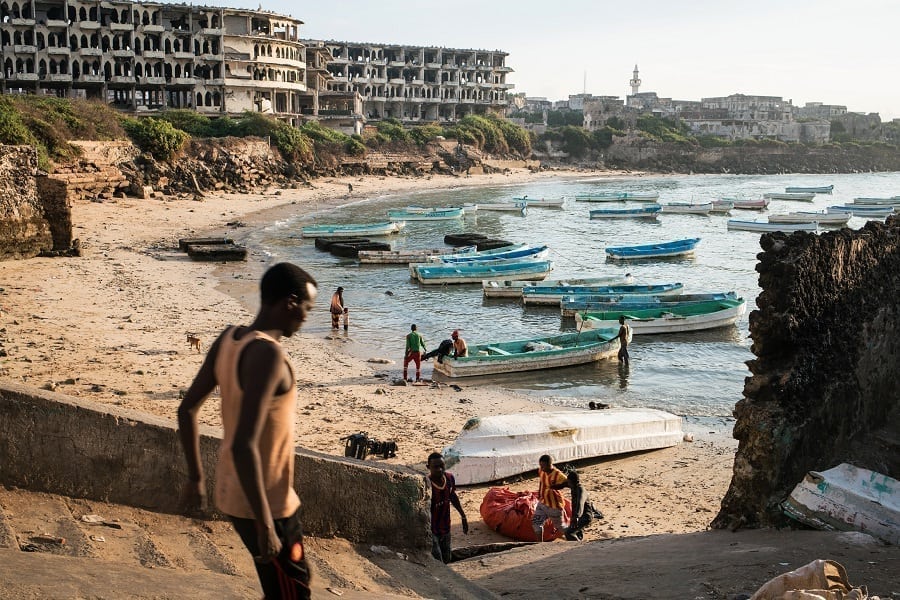 A Climate for Conflict
Brooklyn Bridge Park – Emily Warren Roebling Plaza
Through photography, rare archival imagery and a documentary short, "A Climate for Conflict" explores the environmental roots of conflict in Somalia, and the ways its woes spill beyond its place on the map.
Learn More
Climates in Conflict
From Afghanistan to Colombia and Somalia, environmental changes have dire implications for security and are harbingers of global risks to come. What's being done to address these concerns? What more can be done? How can visual storytelling help?
Learn More