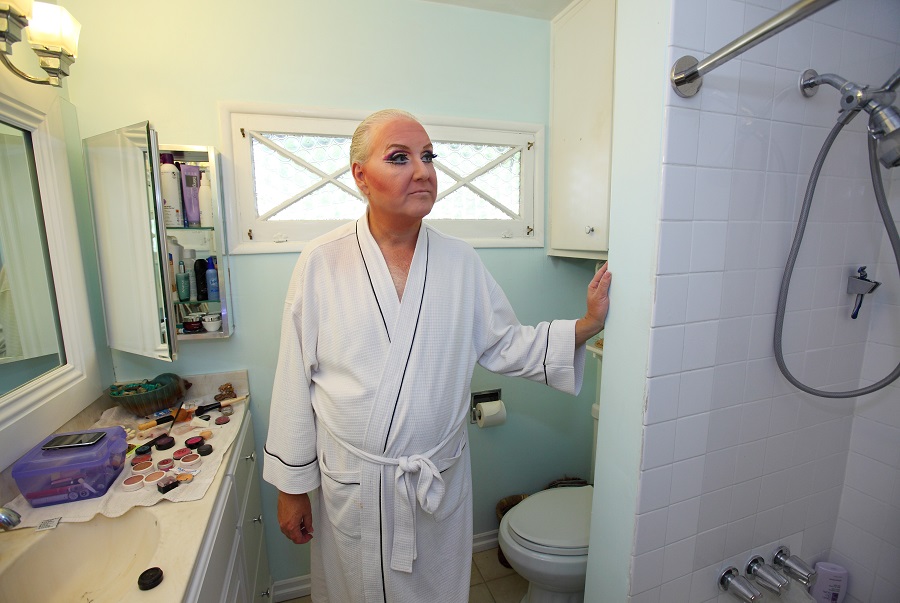 Tom Atwood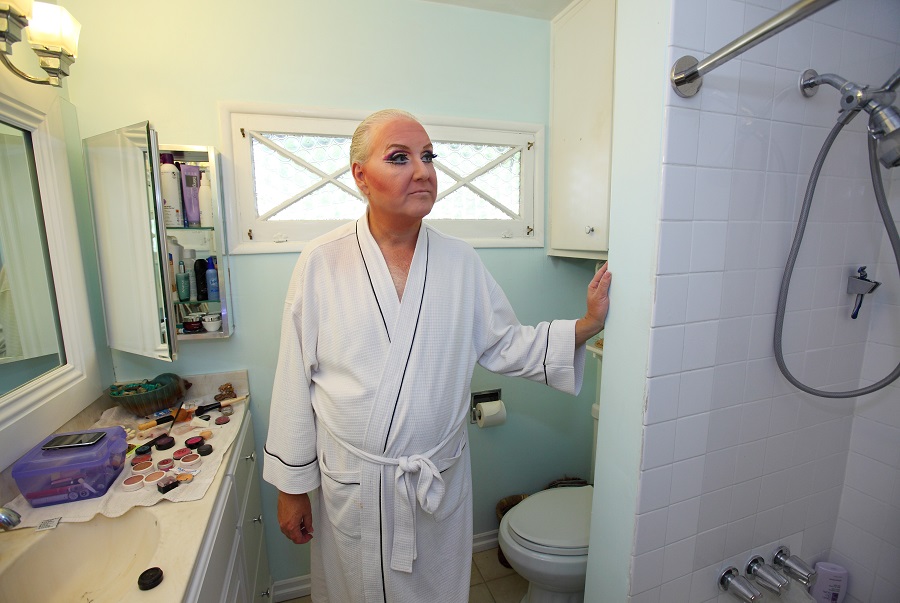 Kings & Queens in Their Castles has been called one of the most ambitious photo series ever conducted of the LGBTQ experience in the USA. Over 15 years, Atwood photographed more than 350 subjects at home nationwide, including nearly 100 celebrities. With individuals from 30 states, Atwood offers a window into the lives and homes of some of America's most intriguing and eccentric personalities.
Among the luminaries depicted are Meredith Baxter, Alan Cumming, Don Lemon, John Waters, George Takei, Alison Bechdel, Barney Frank, Don Bachardy, Billy Porter, Ari Shapiro, Arthur Tress, Michael Urie, Greg Louganis, Charles Busch, Kate Clinton, Dan Savage, Tommy Tune, Jonathan Adler, Simon Doonan, Leslie Jordan, Anthony Rapp, John Berendt, Bruce Vilanch, John Corigliano, Anthony Goicolea, Elizabeth Streb, Michael Musto, Joel Schumacher, Christian Siriano and Christine Vachon.
Modern day tableaux vivants, the images portray whimsical, intimate moments of daily life that shift between the pictorial and the theatrical. Alongside creatives such as artists, fashion designers, writers, actors, directors and dancers, the series features business leaders, politicians, journalists, activists and religious leaders. It includes those who keep civilization running, such as farmers, beekeepers, bartenders and innkeepers, as well as some miscellaneous athletes, students, professors, drag queens and socialites.
Artist Bios
Tom Atwood's recent work has focused on portraits of people at home. He has shot over 100 luminaries including Hilary Swank, Julie Newmar, Buzz Aldrin and John Waters.

His second book, Kings & Queens in Their Castles, was recently published by Damiani. The book won multiple awards including First Place in the International Photography Awards (book category) as well as a Lucie Award (book-other category).

Atwood won Photographer of the Year from London's Worldwide Photography Gala Awards, as well as First Place in Portraiture. He won First Place in Portraiture in the Prix de la Photographie Paris. He was also chosen in the National Portrait Gallery's Outwin Boochever Competition (Smithsonian Museum) as a Semifinalist. He has won over 35 additional awards.

Atwood has a Bachelors from Harvard University and a Masters from Cambridge University (England). He has lectured on photography at various organizations and universities including UCLA, UCSB and the School of Visual Arts.

He has been a juror for London's Worldwide Photography Gala Awards and was a portfolio reviewer for Popular Photography and American Photo.

Based in New York, Atwood has lived in Los Angeles, San Francisco, Boston, Amsterdam and Paris. He grew up on a dirt road in the woods of Vermont.
Organizations
Founded in 2011 in Brooklyn, NY, Photoville was built on the principles of addressing cultural equity and inclusion, which we are always striving for, by ensuring that the artists we exhibit are diverse in gender, class, and race.

In pursuit of its mission, Photoville produces an annual, city-wide open air photography festival in New York City, a wide range of free educational community initiatives, and a nationwide program of public art exhibitions.

By activating public spaces, amplifying visual storytellers, and creating unique and highly innovative exhibition and programming environments, we join the cause of nurturing a new lens of representation.

Through creative partnerships with festivals, city agencies, and other nonprofit organizations, Photoville offers visual storytellers, educators, and students financial support, mentorship, and promotional & production resources, on a range of exhibition opportunities.

For more information about Photoville visit, www.photoville.com