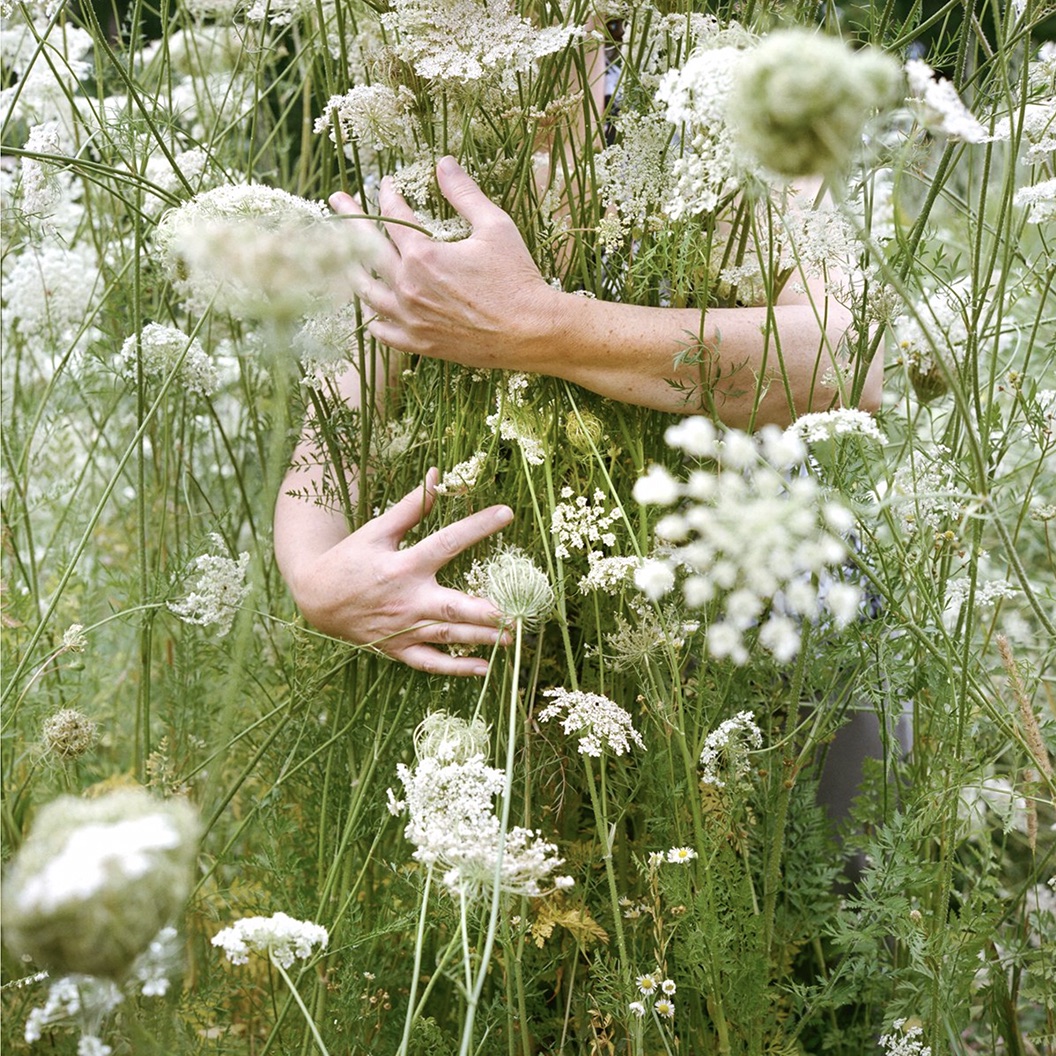 Aline Smithson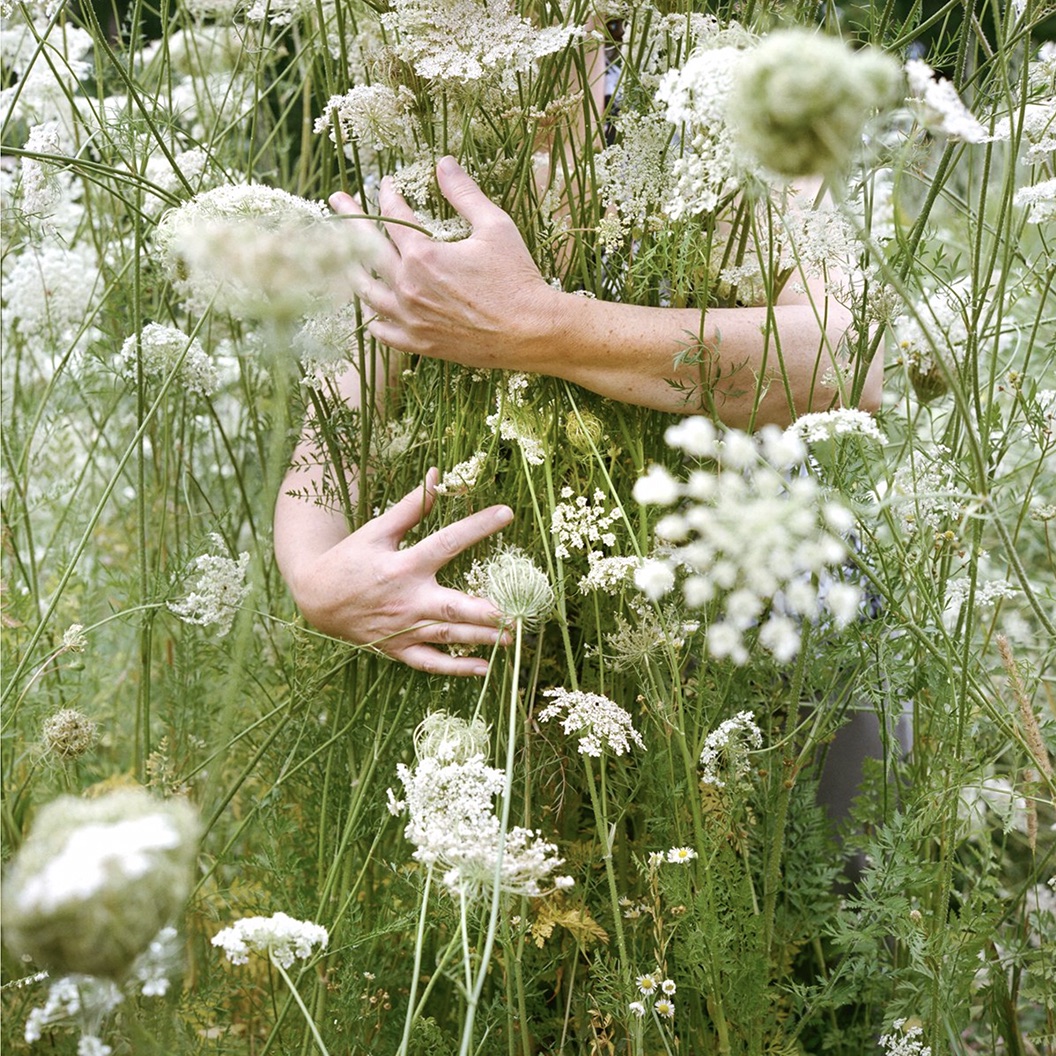 During the isolation of the pandemic, it became clear to many that nature held a cure.
Humans have recognized the healing effects of nature for centuries. In Japan, the government studied the therapeutic benefits of immersing ourselves in nature, which they called shinrin-yoku, or "forest bathing." Research has shown that regular exposure to nature can lower blood pressure, cortisol levels, anxiety, and can strengthen the immune system.
Nature Nurtures features the work of 12 photographers who have documented how nature inspires and sustains them, brings solace to others, and is a powerful antidote to the stresses of contemporary life.
Featured Artists:
Forough Alaei is based in Tehran, Iran, where she originally studied law. While doing her undergraduate studies, she began to recognize the enormous inequality faced by women, so she turned to photography to explore issues related to humanity and social matters with a special focus on women's rights. Alaei became a photojournalist for the Donya-e-Eghtesad newspaper, the most famous economic daily in Iran. In 2019, she was arrested by Islamic Revolutionary Guards with five other women while covering women watching a football match at the Azadi stadium. She was detained at the Gharchak prison, a detention center reserved for women in Varamin, southeast of the capital. After being held for five days, she was released on bail.
Rose Marie Cromwell is a photographer whose work explores the effects of globalization on our intimate lives, and the tenuous space between the political and the spiritual. Currently based in Miami, she spent the past 15 years between New York, Panama, and Cuba. Her first book, El Libro Supremo de la Suerte, was published in 2018 by TIS books, and was awarded the Light Work Photo Book Prize, and named one of the 25 Best Photobooks of 2018 by TIME. Her work has been exhibited at Diablo Rosso Gallery and Antitesis Gallery, both in Panama City, Panama, the Institute 193 in Kentucky, the Aperture Foundation in New York, PRIZM Art Fair in Miami, the Philadelphia Photo Arts Center, and the Silver Eye Arts Center in Pittsburgh, among many others.
Cromwell is the recipient of a Fulbright grant, a Getty Reportage grant, Oolite Creator Awards and she was a Light Work Artist in Residence. She has been commissioned by publications such as the New York Times, TIME, the New Yorker, and Harper's.
Sharbendu De is a lens-based artist, academic, and writer born in 1978 in New Delhi, India. He is the 2022 Visiting Artist Fellow at Harvard University. Driven by the pursuit of communicating the story of man's relationship with nature and the consequences of alienation, De creates cinematic mise-en-scènes.
Imagined Homeland, about the Indigenous Tibeto-Burman Lisu tribe, was made over seven years, incorporating Lisu philosophy and folklore, and referencing archetypal interconnections between man, animals, and nature. Using magical realism, the series weaves a surreal narrative of man's relationship with nature while countering the colonial-paternalistic gaze. Imagined Homeland (2013-19) received an Art Research grant from the India Foundation for the Arts and a Photo Made scholarship from the Lucie Foundation. Each mise-en-scène was created on location.
Katherine Emery is a portrait and documentary photographer who recently moved with her daughter and husband from San Francisco to Mount Desert, Maine. She is interested in the fibers connecting self to family and other forms of belonging — especially those that may reveal a tension between how we see ourselves and how we feel defined. Her work was included in American Photography 36, and she is a member of Women Photograph.
Terra Fondriest is a freelance documentary photographer based in St. Joe, Arkansas. In between wrangling chickens, growing a garden, cutting wood, and cruising the hills and hollers of Arkansas with children in tow, she is also a member of Women Photograph and works with clients such as the New York Times, the Nature Conservancy, the Washington Post, Vogue, National Audubon Society, the Bitter Southerner, Bloomberg, Insider, Medium, and more. Her passion for visual storytelling has led her to create Ozark Life, a long-term project documenting her family and the everyday lives of others within her small community, as part of a collective story about life in rural America.
Naima Green is an artist, photographer, and educator from New York. Her work is an invitation to participate, witness, and reckon with ways of being that are safe, utopic, and intimate. Green has been featured in exhibitions at Fotografiska New York, Smart Museum of Art, MASS MoCA, ICP, Houston Center for Photography, Bronx Museum, BRIC, Gracie Mansion Conservancy, Studio Museum in Harlem, and Arsenal Gallery. Her works are in the collections of Barnard College Library, Decker Library at MICA, Fleet Library at RISD, ICP Library, MoMA Library, Museum of Fine Arts Houston, National Gallery of Art, Olin Library, Smart Museum of Art, and Teachers College, Columbia University. She is the Harnish Visiting Artist and Lecturer in Photography at Smith College.
Cig Harvey is a British-born artist and writer living in a farmhouse in Maine with her husband Doug and daughter Scout. She works in large-format color photography and poetry. Rich in implied narrative, saturated in color, and deeply rooted in the natural world, her work is devoted to the topic of what it is to feel. She has published five sold-out books: Blue Violet, Reveal (with Debbie Fleming Caffrey and Andrea Modica), You an Orchestra You a Bomb, Gardening at Night, and You Look at Me Like an Emergency.
Her photographs and books are in the permanent collections of the Metropolitan Museum of Art, Yale University, the Museum of Fine Arts, Houston, the Farnsworth Art Museum, and the George Eastman Museum. She has exhibited at Paris Photo, Art Miami, and AIPAD. She has had solo museum shows at the Stenersen Museum in Oslo, and at the Ogunquit Museum of American Art in Maine.
Harvey was awarded the Prix Virginia Laureate and the Farnsworth Art Museum's Maine in America Award. She has been a nominee for the Santa Fe Prize and the Prix Pictet, and a finalist for the Taylor Wessing Photographic Portrait Prize.
Len Jenshel is one of America's foremost landscape photographers, collaborating with his wife Diane Cook, and exploring beauty and the control of nature for nearly 50 years. He has received fellowships from the John Simon Guggenheim Memorial Foundation and the National Endowment for the Arts, and grants from the Graham Foundation, the New York State Council on the Arts, and the National Geographic Society. His books include Travels in the American West, and with Diane Cook, HOT SPOTS: America's Volcanic Landscape, Aquarium, and Wise Trees.
His photographs have been exhibited in one-person shows at the Yokohama Museum in Tokyo, the Art Institute of Chicago, and the International Center of Photography in New York City, to name a few. His work is represented in more than 100 museums and major collections worldwide.
Jenshel and Cook's work has been published in National Geographic, the New Yorker, Harper's, New York Times Magazine, Washington Post Magazine, Audubon, Fortune, Conde Nast Traveler, Travel & Leisure, and GEO.
Wayne Lawrence is a Brooklyn-based visual artist born in Saint Kitts, West Indies. Rooted in the documentary tradition, his work seeks to illuminate the complexities of human experience, navigating ideas of community, purpose, and man's relationship to our natural and adopted environments.
His first monograph, Orchard Beach: The Bronx Riviera, had accompanying exhibitions at the Bronx Museum of Art and The FLAG Art Foundation. His photographs have also been exhibited at the Amerikahaus (Munich), the Open Society Institute, and the African American Museum of Philadelphia.
His work has appeared on the covers of National Geographic and TIME and has also been published by New York Times Magazine, the New Yorker, New York Magazine, AARP, Rolling Stone, Variety, Men's Journal, Mother Jones, Mare, COLORS, and Newsweek. 
Lawrence is currently at work on his second book, Black Blood, an exploration of J'ouvert carnival traditions in the Eastern Caribbean.
Yoshinori Mizutani lives and works in Tokyo. He attended the Tokyo College of Photography after graduating from Nihon University College of Economics. In 2014, he was selected for the LensCulture Emerging Talents Awards Top 50 and the Foam Magazine Talent Call. Mizutani has quickly gained worldwide recognition and amassed an impressive list of solo exhibitions, including in Tokyo (IMA), Beijing (Aura Gallery), Belgium (Ibasho Gallery), Switzerland (Christophe Guye Galerie), London (Webber Gallery) and Milan (mc2 Gallery). He has published four books from IMA Photobooks: Tokyo Parrots (2014), Colors (2015), YUSURIKA (2015), and HANON (2016). Yusurika is the name of a tiny mosquito-like insect in Japanese. Mizutani decided to base this series of photographs on this little bug because he constantly searches for nature within the urban environment where he lives.
Aline Smithson is a visual artist, editor, and educator based in Los Angeles, California. She is known for her conceptual portraiture and a practice using humor and pathos to explore the performative potential of photography. She has exhibited widely, including over 40 solo shows, and her work has been featured in publications including the New York Times, the New Yorker, and PDN.
Smithson is the founder and editor-in-chief of Lenscratch, a daily journal on photography. In 2012, she received the Rising Star Award through the Griffin Museum of Photography for her contributions to the photographic community. In 2014 and 2019, Smithson's work was selected for the Critical Mass Top 50. In 2015, the Magenta Foundation published her monograph, Self & Others: Portrait as Autobiography, and in 2016, the Smithsonian Air and Space Museum commissioned Smithson to create a series of portraits for the upcoming Faces of Our Planet exhibition. In 2018 and 2019, her work was exhibited in the National Portrait Gallery in London as part of the Taylor Wessing Photographic Portrait Prize. Kris Graves Projects published her book, LOST II: Los Angeles and Peanut Press released her monograph, Fugue State, in 2021. In 2022, Smithson was recognized as a Hasselblad Heroine.
Caroline Yang is a documentary photographer based in Minneapolis-St. Paul, Minnesota. She strives to create photographs that reflect the depth and complexities of the human experience, while bringing understanding and connection to our communities. Yang's work has been published in the New York Times, the Washington Post and has recently been included in Communication Arts Photography Annual 63 and American Photography 38. She is a member of both Women Photograph and Diversify Photo.
Organizations
The Visual Thinking Collective is a group of creative, independent women committed to supporting photography and storytelling. Founded in 2020, the collective is focused on collaboration, education, and mentorship with the goal of contributing to the continued advancement of the visual community.

Founded in 2011 in Brooklyn, NY, Photoville was built on the principles of addressing cultural equity and inclusion, which we are always striving for, by ensuring that the artists we exhibit are diverse in gender, class, and race.

In pursuit of its mission, Photoville produces an annual, city-wide open air photography festival in New York City, a wide range of free educational community initiatives, and a nationwide program of public art exhibitions.

By activating public spaces, amplifying visual storytellers, and creating unique and highly innovative exhibition and programming environments, we join the cause of nurturing a new lens of representation.

Through creative partnerships with festivals, city agencies, and other nonprofit organizations, Photoville offers visual storytellers, educators, and students financial support, mentorship, and promotional & production resources, on a range of exhibition opportunities.

For more information about Photoville visit, www.photoville.com