Brian L. Frank
A San Francisco native, Brian L. Frank has worked on social documentary projects across the Americas focusing on cultural identity, social inequality, violence, workers rights, the environment and criminal justice.
A lifetime Catchlight fellow and Pulitzer grantee, his work has appeared in Rolling Stone, The New Yorker, California Sunday Magazine, Harpers, The Atlantic, GQ, Esquire, FORTUNE, Mother Jones, Newsweek, TIME, Le Monde, Der Spiegel, Wired, Politico, Virginia Quarterly Review, PDN, American Photo, The Fader, The New York Times, The Wall Street Journal, U.S.News & World Report, the San Francisco Chronicle and many other publications.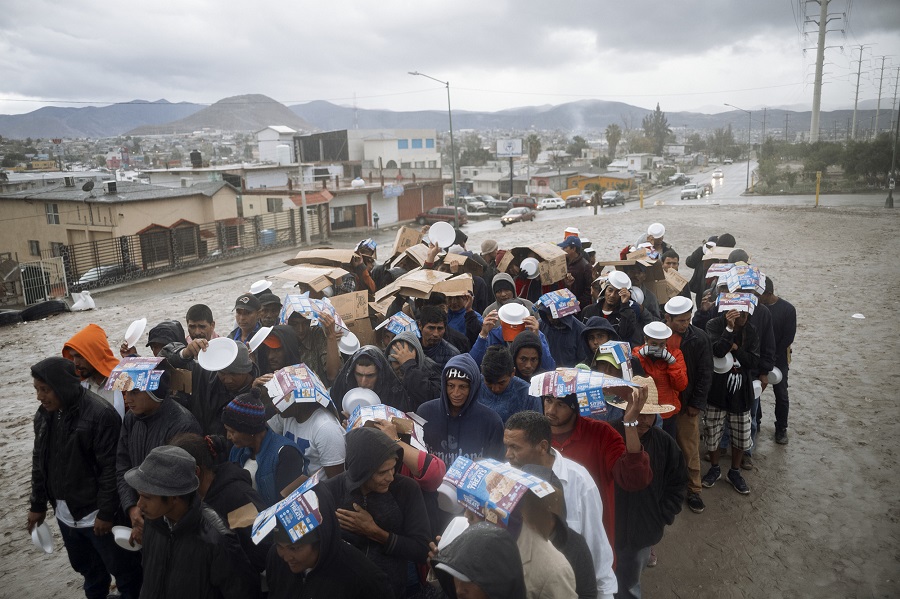 Forced Migration: There and Here
Annenberg Space for Photography
Photo reportage and portraiture highlighting the common humanity among those fleeing violence south of California and environmental refugees arriving from the north.
Learn More
Focal Points: 2017 Catchlight Fellows
Brooklyn Bridge Park – Emily Warren Roebling Plaza
CatchLight's inaugural "Focal Points" exhibition features work from the 2017 CatchLight fellows, Tomas Van Houtryve, Sarah Blesener, and Brian L. Frank who were each paired with a media partner — the Pulitzer Center for Crisis Reporting, The Center for Investigative Reporting, and the Marshall Project, respectively.
Learn More
Safety in Focus: The US/Mexico Border
This panel will use coverage of the US/Mexico border as a case study to delve deeply into the issues photographers face while trying to work safely and effectively.
Learn More
How Do We Focus Our Gaze? Connecting Photography & Social Impact
Hear from CatchLight's founder and fellows about our unique focus on solving the giant mismatch between artists and their potential for social impact by surrounding longform storytelling with resources, networks and leadership to bring to life and amplify the reach of their stories.
Learn More